Laser show for the New Year celebration
Everyone loves New Year celebrations. This holiday has its special friendly and warm atmosphere. Many save money to organize this event as bright and colorful as possible. That is why many big and authoritative companies make New Year corporate parties for their employees. Chic cuisine, nice atmosphere, jokes and champagne – all this is good, but if you are a head of the company and want your company to be respected not only by you, but by your employees and other companies as well, then the ideal variant for you will be a chic, beautiful and a vivid laser show.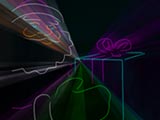 The New Year laser show contains a small video with a possible theme being the main activity of the company. Logo of the company is often used in the video together with a few motto phrases for the employees – in this way you not only present a beautiful video but also nurture love for the company in the employees' hearts.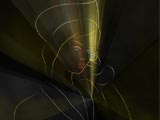 Of course, it is too expensive to buy necessary equipment to organize a wonderful laser show for the New Year celebration. That is why you may rent the needed laser plants for one time use. You may choose yourself capacity of the lasers or you may ask the consultant's opinion if needed. If you are going to organize a little show, the capacity of the lasers will not be huge, but the equipment with the strongest capacities is also available for rent – in this case your performance will be seen by the whole city.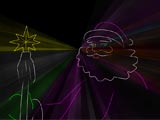 The New Year laser show is not only popular among companies, it is interesting for the individuals who can afford it and want to make this fairy tale celebration even more atmospheric and unforgettable. A good option for this case is a laser clip with the New Year as the main topic and other themes as possible additions: a few phrases about friends or family with whom you are going to celebrate this event.
It is a wonderful idea to rent laser show equipment for the New Year celebration both for big companies and individuals. Companies can gain more fame and recognition among the inhabitants of the city as well as get ecstatic comments from their employees. Individual customers will have an unforgettable time with a private laser performance, will film these wonderful moments to show them to their friends, acquaintances, children and grand children.