Laser show for wedding. Order.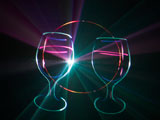 Wedding celebration is an important and special event, demanding detailed organization. It is very important what kind of entertaining elements are included into your wedding celebrations. You may face a problem of choice between this or that wedding entertainment types, especially if only monotonous ones are available, and it is not appropriate to combine them.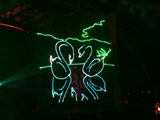 In this case one of the best options for a spectacular entertainment during wedding is laser show, combining vividness, brightness, large scale and a total security for the audience. Using laser show during the private parties, like wedding celebrations, gives the customer wide possibilities in terms of the scene. Modern wedding laser show is a wonderful opportunity to amaze the guests of the wedding celebrations with a full-fledged laser cartoon with a sound plot and heroes. Moreover, dance laser videos may be created in combination with skillfully picked music, to make the dance wedding program original and unforgettable.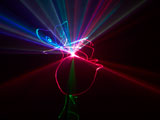 And this is only one of the variants to realize laser show during the wedding event. Laser show is a very interesting and multifaceted special effect with various opportunities. For example, an individual laser clip can be programmed for the newly married, and it will contain different ../images, names, symbols, connected with them. In addition, every dance part may be accompanied by a disco set combined with laser show elements. Laser show potential is truly unlimited and can not be compared with fireworks.
Laser show for wedding is a wonderful opportunity to make your celebration more festive, entertaining and unusual.